Why exhibit?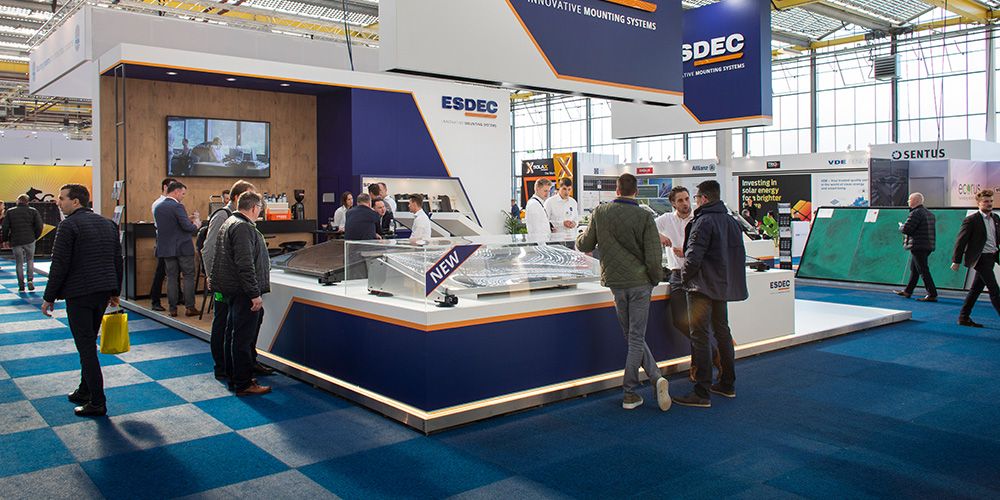 Solar Solutions: a rapidly changing market
The solar energy market has undergone incredible growth and does not seem to be stopping either. Every year new records are broken and more and more consumers, companies and institutions are jumping on board. The demand for solar energy is clear, but what is the next step? At Solar Solutions International you and other market leaders present the latest products, services and innovations.
Solar Solutions International is the largest trade fair for solar energy in North-West Europe and therefore the perfect place to present yourself to installers and end users. With more than 250 exhibitors, over 80 speakers and around 100 seminars, the exhibition floor has an unrivaled amount of expertise, with a leading role for your brand.

Do you also want to know more about sustainable heating or do you have products to demonstrate in this area? The Green Heating Solutions trade show is held at the same time as Solar Solutions International. Together these two fairs have a reach of more than 13,000 strictly business visitors.
Request information now
Demonstrate your newest products
Solar Solutions International is the authority when it comes to solar energy. And now that the solar energy market can no longer be labeled as a niche, it is time to look further ahead. Solar Solutions International is also going in deep this year. Do you have uniquely designed solar panels? A radical solution for energy storage? Perhaps smart home products that work perfectly in tandem with solar energy? Then this is the fair to show these innovations to the world.
The exhibition is open for three days and covers an impressive 24,000 m². The visitor numbers effortlessly go beyond the 13,000, but more important than that is the composition of this audience: Solar Solutions attracts a strictly business audience of decision makers. In 2023, in addition to the existing visitor groups, we will be investing heavily in the agricultural sector, real estate, and business end users. This way you are assured that you will reach the right people.

An unprecedented exchange of knowledge
With the unstoppable flow of innovations and breakthroughs, there is also more to know than ever. If you want to know what your competitors and colleagues are currently working on, Solar Solutions is the perfect opportunity to talk to them. Not only that, there are also more than 100 seminars and workshops where you can get informed about the latest developments.