Awards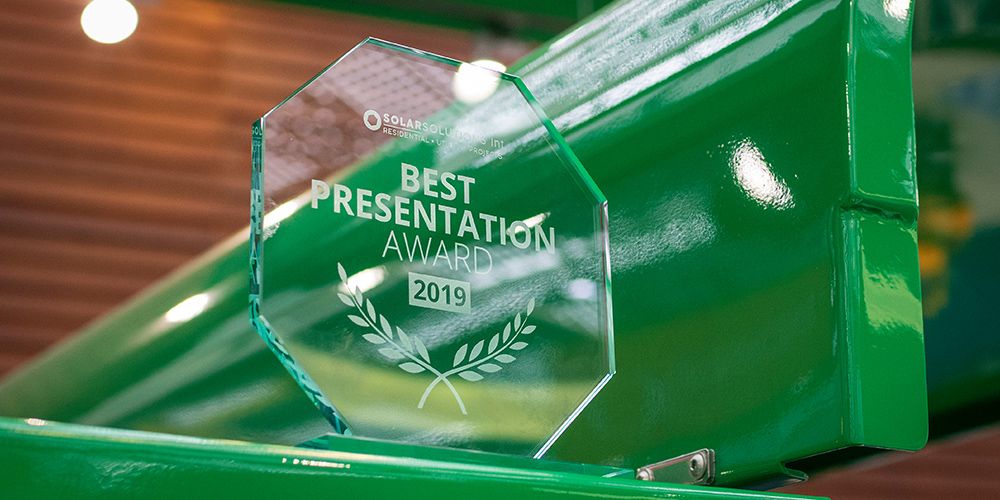 Exhibitors on Solar Solutions International distinguish themselves by the products they present, but also by the presentation of their own stand. On a festive moment during the networking reception the most beautiful stand and the best promotional campaign will be rewarded with a coveted Solar Solutions International Award.
The Solar Solutions International Best Innovation Award
New products are the core of Solar Solutions International. In the Event Planner, exhibitors have the possibility to nominate a product or service that is available on the market for no longer than 12 months. An independent jury of professionals will grant the Best Innovation Award to the most distinctive product or service.

The Solar Solutions International Best Presentation Award
The Best Presentation Award is granted to the party that has the most beautiful stand. Besides the stand design, interplay between the stand and staff are also examined.

The Solar Solutions International Best Promotion Award
The Best Promotion Award will be won by the exhibitor who has conducted the best and most effective promotional campaign(s). Each participant receives a unique invitation code that they can distribute among their own relations. The participant who gets the most pre-registrations wins the Best Promotion Award. If you want to know all the possibilities for inviting your relations, please refer to the Event Planner.