National Panels Placing Championship 2020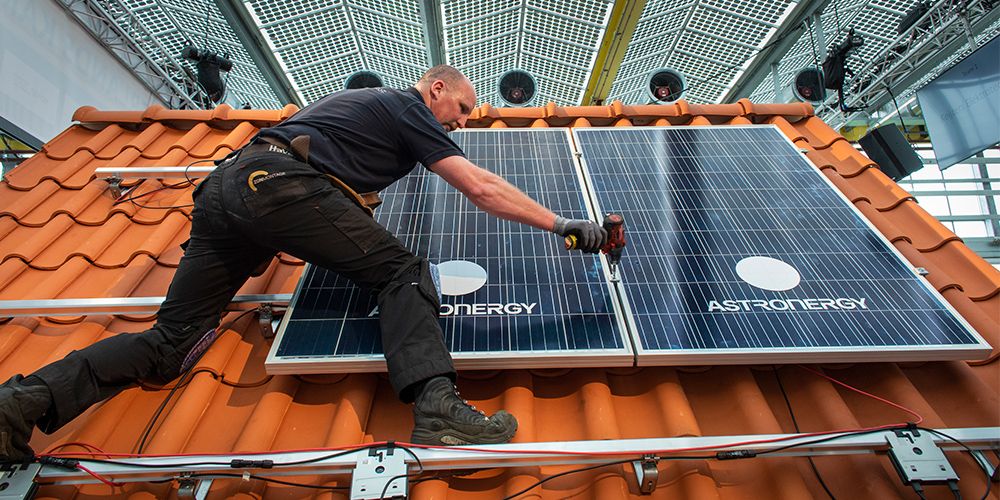 The participants are going for gold!
When you visit Solar Solutions International on the 8th, 9th and 10th of September, you cannot miss the national championship. After the great success of the first edition, the National Panel Placing Championship (Dutch: NK Panelen Plaatsen) returns in 2020 to Solar Solutions International. Before the competition takes place during Solar Solutions International, the teams need to take part in a preliminary round to qualify for the finale of the National Panel Placing Championship.
On the trade show floor, a circular arena of about 180 square meters is set up in which two rooftops are built. Here, two installation teams will compete each part of the day. They will build a complete PV system and will be judged on their speed, quality and safety during the installation. An independent jury of professionals will decide who takes home the trophy.